— Posted 18 hours ago in Customer service with No comments so far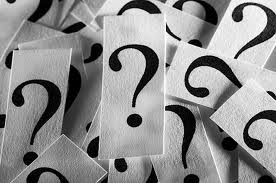 I caught a train to London the other day, something I do regularly. I had a few moments to spare so went to get a coffee from the station buffet.
'Welcome to the 20 Questions Cafe', said the young lady who served me.
'I take it that means you are going to try to sell me something to go with my coffee', I replied.
'Yes, we have to', she said, in a stage whisper.
I wonder how many companies are still operating in the twentieth century, recognising their people purely on the basis of sales achieved and not putting customer service at the top of their list of priorities?
Of course, the head office people at these companies would say that they have mystery shopper programmes, Net Promoter Score and all manner of other systems and ideas to drive the business forward, but I wonder how many of them ever go and ask their front line people what they think? And if they do, do they take any notice of the replies?
Why would a member of a front line team in a large international company be so frustrated with her job that she would risk losing it by saying 'Welcome to the 20 Questions Cafe'.
Like what you read? Share it via Twitter and Facebook, or Leave a comment
— Posted in Customer service with No comments so far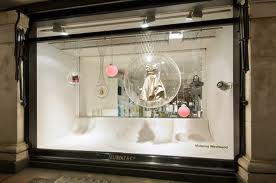 I am indebted to my friend, professional photographer Dana Al-Gharabally for this story.
Dana and her mother recently visited a well-known fashion retailer's store in search of some new clothes for Dana's mother. Dana herself was not planning to buy anything, but, as so often happens, she was attracted to a particular top, which she tried on. Unable to resist it, she had decided to buy the top, when she noticed there was a fault in the stitching. Dana asked the assistant if there was a similar top in stock, in her size, without the faulty stitching. The assistant took a look in the stock room and announced that there were no similar tops in stock.
The assistant then suggested that Dana visit one of the other two branches in the city as they had the required top in stock in the correct size. Dana wasn't keen on the idea of driving around further and has begun to reconcile herself to the idea that she wasn't meant to have this top. While leaving the store, however, she noticed that there was another, similar top in the shop window. Returning to the store, she asked the assistant if it would be possible to buy the top from the window display.
The assistant told Dana 'they were not allowed to sell items from the window' and thereby lost a sale, and probably a customer for the future too.
When Dana told me the story, I defended the store assistant. I said it was likely that the directive not to sell items from the shop window would probably have come from the retailer's head office, and she was only obeying orders. That set me off thinking about how company head offices are part of the customer experience, albeit often unwittingly. When we make decisions at head office level, how often do we take into consideration what the impact of those decisions might be on our customers and those in our team who serve them?
I wonder where Dana will go next time she wants a new top.
Like what you read? Share it via Twitter and Facebook, or Leave a comment
— Posted in Activities, Opinions with No comments so far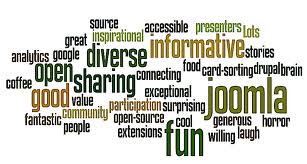 Image above thanks to The HR Juggler 
Last week I had the pleasure of meeting a young lady called Caroline. She works for a very large multi-national company with headquarters in mainland Europe. Caroline's employers are in everything from engineering, manufacturing to I.T. and many other areas. Caroline works as a team leader for the part of the business that provides outsourced support to a British public sector organisation.
Caroline's boss has his Facebook page as his 'home page' on his work computer. He spends a lot of time playing Candy Crush on Facebook, goes home at 3.30 pm most days and always finishes early at least once a week for a golf day. If Caroline wants a decision made about anything she has to go to her bosses boss, who is understanding, but won't confront her boss about his behaviour.
This company completes an employee survey twice a year. It is 'in everyone's objectives' to complete it. Despite this, only three people in Caroline's office of 28 people completed the last one, because 'none of the feedback is ever acted on and nothing ever changes'. The management is very proud of the fact that the company recently passed its ISO audit with flying colours.
There is a remote HR department who come to Caroline's site once or twice a year and 'do a load of Powerpoint presentations'. There is an SLA in place that states that any request for HR support has to be answered within 30 days.
Caroline's bosses boss recently asked her if she would like to go on some training courses 'to beef up her CV a bit'. He knows she is unhappy in her role.
It's not all bad at this company. Everyone gets free tea, coffee and fruit. There is a subsidised canteen. The money is good – Caroline's boss earns enough in salary and bonuses to buy a new car every year and takes fabulous holidays. However, there is a rumour going round that the public sector organisation they support is looking to terminate the outsourcing contract ahead of schedule, and people are feeling very unsettled because there is no information.
What would you do? How would Brave HR address this situation?
Like what you read? Share it via Twitter and Facebook, or Leave a comment
— Posted in Activities, Opinions with No comments so far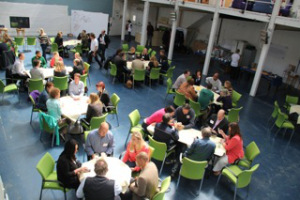 The picture above was taken at a previous Connecting HR Unconference. I found it on Flora Marriott's blog.
I am involved with helping to organise the fifth Connecting HR Unconference on 21 June in London. The theme of this year's Unconference is 'Brave HR'. I am writing my thoughts on Brave HR – if you agree or disagree with me please feel free to comment!
My perspective on HR is formed through 16 years working in learning and development, both in a corporate environment and two spells of being a self-employed L&D professional. Of course, the learning and development profession is very much part of HR, and shares a professional body, so I know my opinion will be seen as valid by many people!
First of all, I think 'Brave HR' from a L&D perspective means carrying out learning needs analysis across an organisation at all levels, not just designing and delivering training to keep senior people happy. So many companies see their L&D function (or their external suppliers) as a way to 'sheep dip' everyone through certain types of training every so often. For example, you might hear it said that 'we haven't done customer service training for three years so we should do something this year'. Or the same might be said about sales training, performance management training and many other 'soft skills'. A Brave HR professional will ensure that learning needs analysis takes place throughout the business on an ongoing basis, and that the training is designed to fit the people, not the other way around.
Another way that L&D could be more 'Brave HR' is by insisting that everyone who joins a company attends induction on Day One, and that the induction is thorough and bears a resemblance to what really goes on in the company. New employees should feel welcomed and valued during and after induction and should not just be sent on induction to tick a box. I was chatting to someone on a train recently who was on her way back from an induction course in London. I asked her if it was her first day with the company. 'No' she said 'I have been there for six months'. I asked her how useful she had found the day. 'It was a load of rubbish really' she said. 'The trainer talked about a load of stuff like visions and values, but it didn't mean anything to me because I hadn't seen any evidence of it in the office I work in'.
Perhaps the HR/L&D team in that organisation needed to be more 'Brave HR'. What do you think?
If you would like to be part of this debate, you might like to join us at the 2013 Connecting HR Unconference!
Like what you read? Share it via Twitter and Facebook, or Leave a comment
— Posted in Customer service with No comments so far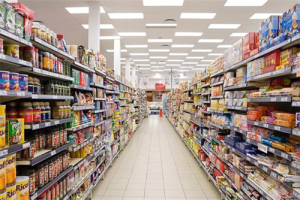 Most companies would say that they want to create a great customer experience. Some even go public with the idea. However, where most of them go wrong is that they don't involve their front line mamagers and teams in 'how' to create a great customer experience, and they don't involve their customers either.
Wouldn't it be great if, every year, the supermarket that you use regularly sent you a questionnaire asking you for your opinion on their service? Wouldn't it be brilliant if they also asked their front line people what needed to be done to improve customer experience at their store?
Chances are if these activities went on regularly we would have more engaged people working in supermarkets, and customers would enjoy the experience of shopping for their necessities more.
I would tell my supermarket that they needed to move that miserable looking woman from the front desk and put her into a role where she would be happier. She is the first person I see every time I walk into the supermarket and, frankly, she shouldn't be. I want someone that is more welcoming. I am sure this lady is a very kind, lovely person, but she is quite obviously bored with her job and should be asked what she would rather be doing, in my opinion. My other gripe is that I always have to go and get someone to come and serve me on the fresh fish counter. The fish they sell is awesome, and cheap, but they lose a lot of custom because there isn't someone personally assigned to selling fish!
Why do I keep going back? Because the checkout people are friendly and welcoming – because when I dropped and broke a bottle of wine a few weeks ago, no fuss was made, and because they almost always have what I want in stock.
A few more smiling faces would make a difference – managers should be asking their people what practical and emotional resources they need and then providing that!
Like what you read? Share it via Twitter and Facebook, or Leave a comment
— Posted in Activities, Opinions with No comments so far

We have all been to conferences. We sit and listen to people pontificate about their specialist subject, often with the 'aid' of a long deck of PowerPoint slides. We sometimes rush from one room to the next in search of enlightenment or information on the latest craze. Sometimes we have a night or two in a hotel at our company's expense (if we work for a company), and sometimes we come away hungover, but full of good intentions. Often, the good intentions disappear as soon as we get back to work and the horrible reality dawns on us: If we are going to put into practice what we learned at the conference we are going to have to be the change that we want to see in the world, to paraphrase Gandhi. Amd that means sticking our head above the corporate parapet. Hmmmm….maybe we'll leave that until tomorrow. Trouble is, tomorrow never comes!
That's why I was delighted when I came across a group of people that call themselves Connecting HR. These people are united in a common purpose. They genuinely want to help each other to create better workplaces, not by doing more of the same, but by doing things better, differently. When I went to my first Connecting HR tweet-up (that's right, a lot of us blog quite a bit and tweet too) I was welcomed and made to feel part of things very quickly. Not surprisingly, I went back, and am building relationships with the Connecting HR community.
A few weeks ago, I volunteered to be part of the team organising the 2013 Connecting HR Unconference. I thought it sounded like an exciting thing to do. So what is an unconference? Well, it's about as different from a conference as you can get. There are no sponsors, no seminars, no egos, just a bunch of conversations going on all day, which people are able to join or leave at any time. There will be no sales pitches, although there may be a few people who get up and deliver short speeches about something they're passionate about. I'm really looking forward to it – it's in London on 21 June 2013 and you can find out more and book here.
Like what you read? Share it via Twitter and Facebook, or Leave a comment
— Posted in Customer service with No comments so far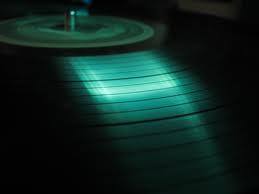 It was great to hear last week that part of the HMV retail empire has been rescued by the company that own HMV Canada. Here is some advice for them – I hope they read it. I am a huge music fan, and still buy c.d.'s and even would buy vinyl records if they were readily available. I'm in my 50′s, and I know a lot of people in their 50′s and 60′s, and probably 70′s who would go back to buying their music from a store if the following were all available:
Friendly, knowledgeable employees, who would be able to advise on the latest releases in specialist areas such as jazz, blues,folk, Americana and classical music
Well-stocked stores where we could spend hours listening to music before we buy it
Information on where we can see music live with concert tickets also available to purchase
Specialist music publications and books of all varieties
Somewhere for the trendy ones amongst us to download music to our mobile devices easily and affordably
Hi-fi equipment and even record players on sale, making it a real one-stop shop for the music lover
An in-store coffee shop (Caffe Nero, if I had a choice, because I love their coffee and their service!)
Most importantly, great customer service, with people who are passionate about music and also know how to deliver a great customer experience
There are thousands, maybe hundreds of thousands of us in middle and late middle-age who would, I am sure, flock to these wonderful stores, if they were created. I love some new music, but music isn't all about young people, and  there are many older people who have more disposable income these days. If I had an HMV store like this in my home city I would be there at least once a month! What would you like to see in the music store of the future?
Like what you read? Share it via Twitter and Facebook, or Leave a comment
— Posted in Customer service, Opinions with 4 comments so far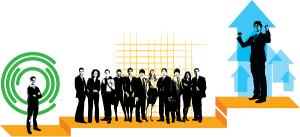 Since I became involved with the Engage for Success movement in 2012, I have been giving a lot of thought to the four enablers of Employee Engagement: Strategic Narrative, Engaging Managers, Employee Voice and Integrity. While all four are important, I believe that Engaging Managers are the glue that holds it all together, and the oil that makes the engine run smoothly.
Thinking back over my career as an employee, I can think of a few managers and supervisors that I had who were genuinely engaging, and this was at a time when the term 'employee engagement' hadn't been thought of.
One of my line managers springs to mind. He was a young Scot, not long out of university, who was put in charge of what was seen as one of the more challenging teams in the U.K. We were only challenging because we had never really been listened to, but Jack changed all that. One of his first actions was to invite all 25 of his direct reports to a meeting. We weren't at all sure what to expect. When we arrived, he greeted us all individually and with deference to our experience. At the front of the room was a flipchart. There were no PowerPoint presentations, just Jack and his flipchart. He explained his vision for the team for his first year as our leader, and asked us for our comments. Then he asked us to come up with a list, on our tables, of what we needed from him if we were going to help him to deliver those goals.
We were astounded. No-one had ever treated us like this before. Then we presented back our lists of 'needs' to him. He agreed to provide what we needed, and, what's more, he was as good as his word. That year was a great year, and so was the next one. Parts of the business that had never made money suddenly started to produce profit. Employee turnover dropped sharply, sickness absence reduced and people who had spent much of their career just going through the motions suddenly had a spring in their step and a smile on their face.
This all happened because one person was an engaging manager – we did have an engaging CEO too, but he wasn't directly responsible for our team.
My own relationship with Jack was great. I knew I could speak to him at any time if I wanted to change something to deliver better service, and I knew he would always back me. While Jack was my line manager I used to wake up on a Monday morning and want to go to work!
Like what you read? Share it via Twitter and Facebook, or Leave a comment
— Posted in Uncategorized with No comments so far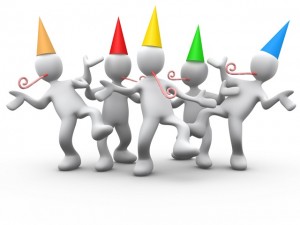 I met my friend Paul about six years ago. Paul isn't his real name, and he would be very embarrassed if he knew I was writing about him. Paul is an area manager for an airport retailer. I had a cup of coffee and a chat with him six years ago, and quickly  realised that here was a man I wantedto work with. It was very obvious that he saw his job to be supporting his people to deliver great service and that he had never lived in an ivory tower in his life.
Soon after that first meeting, he was given the job of area manager for one of the regions that I supported in my role as a Learning and Development Consultant. He made it very clear that he saw me as part of his team, even though I wasn't officially, and I didn't report to him. He took over from an area manager who was only really interested in achieving his own bonus, and would do anything to achieve that, but was really totally divorced from the reality at the front line of his business.
Paul changed that from Day One. He spent time on the front line, actually serving customers and supporting his team leaders and their people. He set up a weekly communication that recognised great performance, told everyone what was going on with the business and what their part in it was. People couldn't wait to read it. At his team meetings, recognition was always on the agenda, and he was keen to develop members of his team who wanted to progress within the business. Everyone that wanted a Personal Development Plan had one. We delivered training that was specially designed for his team, and we delivered it to the people who worked evenings and weekends, not just the Monday to Friday people.
After a year or so, Paul realised that he needed to do something more to keep people motivated. We discussed having an annual awards ceremony where top performers in all areas could be recognised, and everyone could have a great night out to celebrate their success. The first evening was great, and Paul decided that it was going to be an annual event.
Last week, I went to the fourth awards ceremony. Again, it was a resounding success, and there was a lovely moment at the end of the evening where Paul was presented with a football shirt from his favourite team, signed by all the players and framed, as a thank you from all his team for being a great manager for the past five years.
How many managers do so much to support their teams that they themselves are recognised by the people they lead?
Like what you read? Share it via Twitter and Facebook, or Leave a comment
— Posted in Customer service with 2 comments so far
Even in the most avaricious and short-term thinking of businesses, you will often find oases of brilliance, managers who care about their people, develop and nurture them and create great employee and customer experiences, sometimes against all the odds. I was chatting with a former colleague the other day and was reminded of Mary, one of the best people managers I ever met. Mary would get her whole team together at shift changeover time and find something positive to say about everyone. That way, everyone went home from work feeling good about themselves, and came back in to work the next day feeling motivated to give of their best. You could never find anyone in Mary's team who would say a bad word about her. Mary was a tiny powerhouse of a lady who got the bus to work and had the knack of making people feel special. She made a point of covering her team's lunch breaks, so that she didn't lose the skills of serving customers. Needless to say, she was a great role model in terms of customer service – if you wanted to see what a great sales assistant looked like you just had to watch Mary in action. Mary would never ask anyone to do anything that she wouldn't do herself.
Mary's team's performance was always consistent. Those who struggled were helped and supported, everyone was given a chance. Her employee turnover was almost non-existent, compared to other branches, because no-one wanted to leave her team. She and her team developed people who went on to lead other teams within the company. Mary never had to hire team leaders from outside her branch as there was always someone ready to take on the new roles that became available. When Mary was on holiday, her team leaders took turns in looking after the branch, preparing them for the step up that Mary was developing them towards.
Mary didn't seelk the limelight and always gave her team the credit for the success that came their way. Mary provided the practical and emotional support to enable her team to be the best they could be. That being said, Mary would not tolerate unprofessional behaviour, but she was a model of professionalism herself, so her people knew what was expected of them.
There are Marys in every company, providing great employee experiences, often against all the odds. Their people go on to provide oases of brilliance in customer service. If you have a great customer experience somewhere, chances are there will be someone behind the scenes providing a great employee experience too. The Marys of this world should be celebrated and rewarded!
Like what you read? Share it via Twitter and Facebook, or Leave a comment