— Posted in Customer service with No comments so far
Here is a guest post from a Twitter buddy of mine – Graham Moreno
 Working In Customer Service Changed My Perspective
When you go into certain stores, you expect certain things. A favorite retail store might be expected to deliver impeccable service (why else would you love them). A cable provider you might routinely do battle with might come with the expectation of frustration (because cable providers). Thanks to confirmation bias, you're probably right in your expectations more often than not.
What if you had a job that totally changed how you view customer service? What if the assumptions you make about service every day suddenly got flipped on their head and every interaction brought a flood of information surging into your mind as you analyzed what just happened?
I love my job. I am lucky enough to spend all day trying to improve customer service. I get to talk about, read about, write about, and generally immerse myself in customer service. I work with an incredible team, in an incredible city, on a project I am genuinely excited about. I could not be luckier.
The most interesting thing about my job at Help.com has been how my expectations of customer service have changed completely. Here are the five ways that customer service has changed for me since I started doing it as my job.
    1.        I notice subtle service.
Example: My apartment doesn't do anything crazy, but they're consistent, considerate, and friendly. I appreciate that more than I ever would have before.
    2.        Companies that apologize make me really happy.
Example: Historically companies apologized for mistakes and it didn't move the needle. Now companies that care enough to make it right make me feel warm and fuzzy. Favor, in Austin, is great about this and as a result they get my business daily.
    3.        I gravitate heavily towards positivity.
I love positive stories, good best practices, and companies that do it well. I've learned that it's easy to get pageviews with negativity, but that doesn't help people learn, so I've found myself intentionally shutting out negative articles in favor of uplifting ones.
    4.        My spending habits have changed.
Like most people,  I've always preferred great service. Previously, it wasn't necessary to win my business. Now I find myself seeking out companies that have great reputations to ensure that I'm getting the best service possible.
    5.        I'm happier.
Turns out great customer service happens a lot more than I realized. It's easy to read all of the news and think otherwise, but becoming aware of it made me realize that there are a lot of really great, caring people around at all times.
Great customer service is more present than we think. It took working in customer service to make me realize that. Now I'm aware that anyone can become more conscious of it if they look for it. Tune out the news, and look at the little things people do to show they care. It might make your day.
Graham Moreno works in Business Operations and runs the blog at help.com, a software company where they are rethinking customer service. You can read his other work at blog.help.com.
Like what you read? Share it via Twitter and Facebook, or Leave a comment
— Posted in Customer service with No comments so far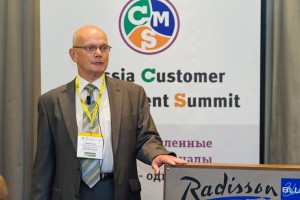 Here I am speaking at the Russia Customer Management Summit in June 2014, just to prove that I did get there eventually!
I am returning to blogging after an absence of several months, buoyed by my inclusion in GetApp's 15 most influential customer service experts to follow on Twitter. I am quite amazed and very grateful that what I regard as common sense should be seen as so influential.
A few weeks ago, I was at a Customer Service Training Network meeting at Metro Bank head office in London. They are one of my favourite companies because they are doing their best to do away with 'stupid rules', and they publicly say so too.
This brought to mind an incident that took place with my bank a few months ago. I was fortunate enough to be asked to speak on customer service issues at a conference in Moscow. It's quite a laborious process getting a visa to go to Moscow, and the conference organisers couldn't do it for me, so I had to go through the process myself. As I am self-employed, I had to provide copies of the last three months' bank statements, and online copies wouldn't do, they had to be printed off by the bank. I know what you're thinking, 'more stupid rules'.
I went to my local bank branch – I'm not going to name the bank but it used to be a building society in Yorkshire, England. I asked the lady on the front desk if it would be possible for me to have the last three months' bank statements printed off.
'We're not allowed to print them off here but we can order them for you'
'How long will they take to arrive?' I asked. I was thinking that I had to apply for the Russian visa very soon.
'Ten to twelve working days' came the reply. There was no eye contact involved. 'OK, they're ordered'.
We were towards the end of March and there were three bank holidays coming up, so I knew that would extend the wait, but I thought I would wait two weeks and see what happened. In the event, nothing happened. I rang the bank's contact centre.
'The records show that the statements were sent', I was told. 'Would you like us to send them again?'
'Yes please' I said, thinking that it would have been easier to go to Scotland, where the contact centre is, and get them myself.
A week later, the statements had still not arrived and I was getting perilously close to my Moscow trip. I was busy with training work and really didn't have the time to run around after the bank. In the end, I called the contact centre again while I was on a lunch break from a training delivery day in London.
'Have you tried going to your branch and asking them to print off the statements for you, Mr Frost?'
'Yes, I tried that at the beginning, but they said they weren't allowed to do that'
'Oh, well, they can if it's an emergency…'
So I went to the Liverpool Street branch of the bank in London and told my story to a very pleasant lady there. She immediately printed off my bank statements. I was in the branch for no more than two minutes. It doesn't end there. When I arrived home, there were a set of statements that had arrived in the post, with the previous day's post mark on them.
I thoroughly enjoyed my trip to Moscow and it was a great experience speaking at the conference there, but I wouldn't recommend you go to Moscow if you are self-employed and bank with my bank!
What stupid rules have you come across that get in the way of satisfying customers?
Like what you read? Share it via Twitter and Facebook, or Leave a comment
— Posted in Customer service with 2 comments so far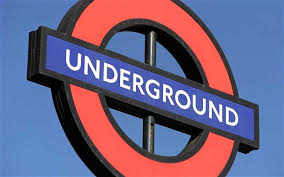 A couple of weeks ago, I was working in London on the first day of the tube strike. I caught the train into King's Cross and walked the three miles from King's Cross to Aldgate, did my day's work there, and walked back again. I slept well that night, but why did I walk six miles when I could have taken the bus or a taxi, or even hired a bicycle for the day?
Well, it's simple. I support the strike. Transport for London are proposing to close the vast majority of ticket offices on the London Underground, with the loss of hundreds of jobs. The people will be replaced by more ticket machines, and we are told that there will be people 'attending' the machines.
Anyone who travels in and out of King's Cross or St. Pancras, as I do regularly, will see the large numbers of people arriving on the Eurostar into London and queuing to buy tickets or an Oyster card from a person, rather than a machine. I have a friend who is a TfL manager and she talks about delivering world class customer service. Well, I have never had a great customer experience with a machine. Ever.
Last week I flew to Geneva with Easyjet. The person at the bag drop at Stansted airport was friendly, welcoming and had a warm smile. The person at the bag drop at Geneva on the return trip was excellent too. I stayed in a Holiday Inn Express at Geneva Airport. Jenna, the young lady on reception, was fantastic. She even gave me a free bus ticket to go into Geneva city centre and showed me on a map where to catch the bus and how long it would take. Nothing was too much trouble.
The young guy who served me in a Sainsbury's Local in the City of London the other week made me laugh with his enthusiasm, and Samuel, the checkout guy at Asda in Peterborough last week  impressed me so much with his friendliness that I tweeted Asda's head office about him. You don't get any of that from a machine. Not even a really good one. There are always people involved in world class customer service. That's why I supported the tube strike, and why I will continue to do so if it goes ahead.
Like what you read? Share it via Twitter and Facebook, or Leave a comment
— Posted in Customer service with No comments so far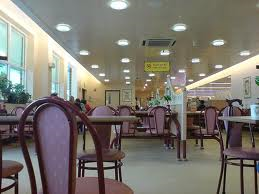 I like to go for a long walk on a Sunday afternoon. Yesterday I walked about five miles, all in all, and my journey took me past a large supermarket, so I thought I would pop in for a coffee and a lunchtime snack. It wasn't a supermarket that I use regularly. It was one of a chain that has been reported as struggling in recent months.
I approached the brightly-lit restaurant and studied the menu at the entrance. I decided that I would have a hot dog and chips (I don't always eat healthy food!) and went and helped myself to a coffee to go with it. There were two possible areas for me to go to pay for my coffee and order my hot dog. Neither of them were staffed. I was beginning to wonder if the restaurant was closing. Members of staff appeared and went away again, studiously avoiding eye contact. They all obviously had something much more important to do than serve a customer. Eventually, a young man carrying a heavy tray, full of empty plates, stopped, logged into the till and served me. There were at least three other people that I saw who could have done this.
For me, this all comes down to standards – whether people know what is expected of them – and whether they are recognised when they maintain the standard, and given feedback and coaching when they don't maintain the standard.
It's not rocket science. Customers are really important. If we don't look after them properly, they will go somewhere else. They really will!
Without great people, your business is just a room full of furniture!
Like what you read? Share it via Twitter and Facebook, or Leave a comment
— Posted in Customer service, Opinions with No comments so far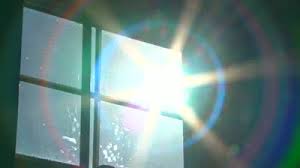 The last quarter of the year can be quite a dire time, with the short days and sometimes rather grim weather that we experience here in the U.K. I'm not a person who finds it easy to get up and at it on a grey, wet morning, but there have been some feelgood moments over the past few weeks that I would like to share with you.
I had a trip to Oslo, Norway a few weeks ago, to deliver some training for a client. I had been judging at the U.K. Customer Experience Awards on the Thursday and was flying out to Oslo in the evening. Taking the Piccadilly line out to Heathrow, I failed to notice that my suit carrier, containing my change of clothes for the next day and all my personal hygiene products, had gone missing from the train en route to Heathrow Terminal 5. Perhaps it was the wine I had been drinking at the awards lunch – I am not used to drinking alcohol in the day time!
The London Underground team member at Heathrow T5 station tried to be helpful but it was obvious that I wasn't going to reunited with my luggage in time to catch my flight to Oslo. I bought replacement hygiene products from Boots in T5, where the service was as good as it always is in Boots, and, having looked at the prices of shirts at the retailers there I decided to wear the same shirt for two days. Who would know? Apart from me, and now a few hundred blog readers, no-one.
When I arrived home late on the Friday evening, there was a message from a member of staff at Green Park tube station on my answering machine, telling me that my suit carrier had been found and asking me to contact them. A week later, I was in London doing some work again, collected my luggage from the Transport for London lost property office in Baker Street and was reunited with my leather wash bag which was bought for me a few years ago by someone who is special to me. Thank you, London Underground, for exceeding my expectations.
I spent a recent weekend at a Toastmasters conference at the Crowne Plaza Five Lakes Resort near Colchester in Essex. I was part of the team that organised the conference and witnessed the following act of amazing customer service. An elderly friend of mine had arrived at the resort after a circuitous journey and had just checked into the hotel. It's a massive place, and she was uncertain of where to find her room. I noticed one of the chefs from the kitchen walking by, and asked him if he could tell us where my friend's room was.
'Give me your case, Madam, and I'll take you there' was the reply, with  a smile. That totally blew me away. I spent many years in the hospitality industry and many chefs would not see it as part of their job to deliver great service in this way – they work in the kitchen, out of sight.
As I type this, the sun is streaming through my office window. Sharing happy stories always brings out the sun, I guess.
More soon!
Like what you read? Share it via Twitter and Facebook, or Leave a comment
— Posted in Activities, Customer service, Opinions with Comments Off

on Feelgood Moments

so far
I don't know about you, but I struggle a bit with dark mornings. I'm great at getting up and at it when the sun is shining, but at this time of the year, I struggle with motivating myself. I'm ok if I have to get up and go out to do some training, but tend to use the snooze button when I have a day working at home. So, I thought I would post about some of the things that have made me feel good over the last week or so, in the hope that it might cheer up some others who perhaps don't feel as motivated as they would like to on grey days!
Last week, I had the following 'feelgood moments':
Spent an hour or so on Monday evening with one of the people I am mentoring in Toastmasters. His name is Graham too, and he never fails to get my mojo working, because whenever we meet up, he has always taken some action resulting from our last conversation. He takes responsibility, and that gives me a lift.
Wednesday evening I went to a networking event called Peterborough Does Business. It's free, and there is a buffet. I don't go to many local networking events, but I had decided to attend this one because Tim Johnson was speaking. He had an inspiring personal and business story to tell us, and he told us that what we needed to survive and prosper as one-man bands is Accountability – Collaboration – Training. Some great friends of mine had travelled up from Hertfordshire to see Tim, as they had worked together in the past. Daryl and Paula Hine are two of the most genuine, honest and giving people that I have ever met, and seeing them and having the time to chat really refreshed me.
On Thursday and Friday I was travelling to/from and working in Manchester. I wasn't sure what to expect – I am probably less familiar with Manchester than any other British city. However, three separate events changed that feeling for me. I was staying in a Travelodge near Piccadilly station. Not all the people working there were inspiring, but one was. He served me at the bar in the evening, and then when I asked him to confirm which direction I needed to walk in from the hotel in order to arrive at my training venue, he disappeared for a few minutes and returned with a map that he had printed out for me, with my walking route highlighted. When I got lost, despite his directions, I stopped outside a Network Rail office building and asked the gate guard if he knew where Union Street was. He didn't, but he found a colleague who did, and gave me perfect directions. When I finally arrived at City View House, the people who worked there were the most friendly and helpful I have come across at any serviced office complex in the U.K.
Finally, I come back to my Toastmasters friends – I spent Saturday at our East of England Division Speech Contest, which is always a great way to spend a Saturday, and more time with a new mentee, this time from China.
More feelgood moments soon – what has made you feel good recently?
Like what you read? Share it via Twitter and Facebook, or Comments Off

on Feelgood Moments
— Posted in Customer service, Opinions with Comments Off

on The Happy Man

so far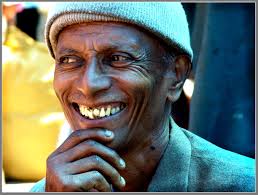 I was travelling to London on the train the other day, as I often do. Most people were on their way to work, engrossed in their phones, Kindles, newspapers, music – anything to take their mind off what they were going to spend the rest of the day doing – well, perhaps not all of them, but so many people go to work because they have to, not because they want to.
The train stopped at Stevenage and a lot of new people got on. There weren't enough seats for them all so some stood near the doors. One guy stood out. He was dressed in jeans and a t-shirt and had a toolbox with him. He was in conversation with a couple of friends. I heard him say
'I LOVE my job. I'm a plumber and I love what I do. I've been asked to become a supervisor but I don't want that because it would take me off the tools and into an office, and that's not what I want. I REALLY enjoy being a plumber'. His face had a great big grin on it and his body language was positive and infectious.
I'm also lucky to love what I do. I felt lucky to have heard this guy that day, and I wanted to share that feeling with as many people as possible.
How much do you love what you do?
Like what you read? Share it via Twitter and Facebook, or Comments Off

on The Happy Man
— Posted in Customer service with 5 comments so far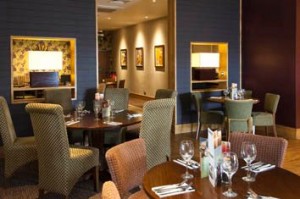 A few months ago, my Toastmasters club, Anglia Communicators, moved to a new venue at the Premier Inn, Norman Cross, on the outskirts of Peterborough. I was happy, I'd had great customer experiences at Premier Inns in the past, in fact, I would go as far as to say they are my favourite U.K hotel chain.
We have our public speaking club meetings on a Monday evening, twice a month, and some of us have dinner during the break. For the past few months, they just hadn't got the service in the restaurant quite right, on a lot of little points. I was disappointed, because I have experienced such great service at Premier Inns at Heathrow Airport, Newcastle, Gatwick Airport and other areas over the years.
A few weeks ago the service reached its nadir, when we had to abandon our dinner as it wasn't served in the time frame that we had asked for. However, there is a happy ending! Last night, we were back. Well, you can't just change a club meeting venue like that! And the service was excellent. Largely because they have a new restaurant manager – his name is Paul Tapparno-Clarke and he is an old colleague of mine from more than ten years ago. He was a great Customer Service Manager in his days at GNER, and he is doing a great job at the Premier Inn Norman Cross.
I am always saying that I judge a company by how they react when things go wrong – well, Premier Inn – go to the top of the class for that. I am now arranging business meetings at the Premier Inn Norman Cross because I want to reward the team there by bringing more people in. And here I am doing their marketing for them. See, great customer service does work, and I love happy endings!
Like what you read? Share it via Twitter and Facebook, or Leave a comment
— Posted in Customer service with No comments so far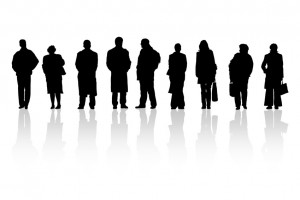 How many companies do you know that have merged with other businesses over the years? I recently heard a story about a British supermarket business that is formed of people who used to work for two different organisations up until about eight years ago, when one company took the other one over. Eight years later, there is still a 'rift' between the people based on which company they originally worked for.
I once worked for a company that had taken over another, much larger, company, several years before I joined. People still referred to themselves as 'belonging' to one of the companies or the other after five years.
Contrast that with what happened when the business I worked for stopped being British Rail and started being GNER back in the 1990's. Within a few weeks, things started changing. There were road shows that anyone could attend, where our new CEO personally welcomed everyone to the new company and set out the plans for the next few years. There were positive changes to look forward to and there would be more trains, more jobs and more career progression opportunities. He also listened to our questions and concerns and gave us honest answers. For the first time in my working life, I was excited about the future. I knew what I was working towards. A few months later I was offered the opportunity to go into training and development, and I have never really looked back.
So many companies concentrate on the branding, the public image of the company, perhaps paint all the stores in new colours and give their front line people new uniforms and their managers new job titles and responsibilities, but they don't communicate with the people and get them on board. They make sure all the I.T. systems are functioning but they leave their people in a state of disarray.
Not surprisingly, this is reflected in the customer experience. People who don't know what they are doing or where they're going tend not to be motivated, and that affects their behaviour. That in turn has a negative impact on customer service.
So, the next time you have you have a negative customer experience, don't just blame the person who dealt with you, dig a little deeper. Is that person motivated? Do they feel part of something? Are they recognised when they do something great? Are they spoken to when they make a mistake and given help and support to improve?
Customer Service really is all about people, and it starts inside a company.
Like what you read? Share it via Twitter and Facebook, or Leave a comment
— Posted in Customer service with 2 comments so far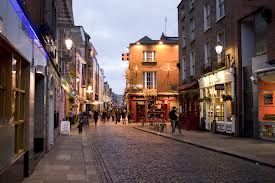 I have listened to and read a lot over the past few days about Britain's ailing high streets. My local high street is no better than anywhere else – despite the local council spending a lot of money improving the city centre environment, numbers of shops in the High Street area are in decline as more people travel to the out-of-town shopping malls or shop online.
I honestly believe that the problem is centred around customer service. When was the last time you had a great customer experience on your local High Street? I am talking about when you were greeted as you entered the store, and subtly made aware that there is someone there to help you, should you need it. They do this very well at John Lewis and Waitrose. Not surprisingly, I haven't heard of a John Lewis or Waitrose closing, in fact they seem to be slowly expanding.
I went to a well-known health food store in my local High Street last weekend. I was expecting professional service, as this is a well-known brand, but I was staggered to be served by someone who was wearing a scruffy and ill-fitting uniform, who didn't establish eye contact with me once during our brief conversation, and who told me about the half-price offer 'if I bought two items' in the tone of voice that sounded as if she was thoroughly sick of having to say this to every customer. With a standard of service like that, I would be strongly tempted to go online the next time I need to buy some nettle tea.
For me, that is what is driving people away from the High Street – the complete absence of any customer service skills in the majority of retail experiences these days. For me, it is no wonder that so many retailers are going out of business, because they focus only on selling as much as they can and not at all on relationship-building.
If we want to rebuild the success of our High Streets, we need to make them places that people want to go to because they are made welcome. Hospitality isn't just the preserve of the catering industry – it is everyone's responsibility to make their customers feel welcome.
Customer service training needs to cover the whole organisation, not just the people at the front line. As Sam Walton, founder of Wal-Mart said – 'If you are not serving a customer, you should be serving someone who is'. I'm not sure that culture is still alive in the Wal-Mart family of businesses, but it will be found in John Lewis, Waitrose and anywhere else where you find consistently great customer service.
Like what you read? Share it via Twitter and Facebook, or Leave a comment