Archive for the 'Opinions' Category
— Posted in Customer service, Opinions with No comments so far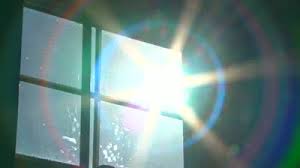 The last quarter of the year can be quite a dire time, with the short days and sometimes rather grim weather that we experience here in the U.K. I'm not a person who finds it easy to get up and at it on a grey, wet morning, but there have been some feelgood moments over the past few weeks that I would like to share with you.
I had a trip to Oslo, Norway a few weeks ago, to deliver some training for a client. I had been judging at the U.K. Customer Experience Awards on the Thursday and was flying out to Oslo in the evening. Taking the Piccadilly line out to Heathrow, I failed to notice that my suit carrier, containing my change of clothes for the next day and all my personal hygiene products, had gone missing from the train en route to Heathrow Terminal 5. Perhaps it was the wine I had been drinking at the awards lunch – I am not used to drinking alcohol in the day time!
The London Underground team member at Heathrow T5 station tried to be helpful but it was obvious that I wasn't going to reunited with my luggage in time to catch my flight to Oslo. I bought replacement hygiene products from Boots in T5, where the service was as good as it always is in Boots, and, having looked at the prices of shirts at the retailers there I decided to wear the same shirt for two days. Who would know? Apart from me, and now a few hundred blog readers, no-one.
When I arrived home late on the Friday evening, there was a message from a member of staff at Green Park tube station on my answering machine, telling me that my suit carrier had been found and asking me to contact them. A week later, I was in London doing some work again, collected my luggage from the Transport for London lost property office in Baker Street and was reunited with my leather wash bag which was bought for me a few years ago by someone who is special to me. Thank you, London Underground, for exceeding my expectations.
I spent a recent weekend at a Toastmasters conference at the Crowne Plaza Five Lakes Resort near Colchester in Essex. I was part of the team that organised the conference and witnessed the following act of amazing customer service. An elderly friend of mine had arrived at the resort after a circuitous journey and had just checked into the hotel. It's a massive place, and she was uncertain of where to find her room. I noticed one of the chefs from the kitchen walking by, and asked him if he could tell us where my friend's room was.
'Give me your case, Madam, and I'll take you there' was the reply, with  a smile. That totally blew me away. I spent many years in the hospitality industry and many chefs would not see it as part of their job to deliver great service in this way – they work in the kitchen, out of sight.
As I type this, the sun is streaming through my office window. Sharing happy stories always brings out the sun, I guess.
More soon!
Like what you read? Share it via Twitter and Facebook, or Leave a comment
— Posted in Activities, Customer service, Opinions with Comments Off

on Feelgood Moments

so far
I don't know about you, but I struggle a bit with dark mornings. I'm great at getting up and at it when the sun is shining, but at this time of the year, I struggle with motivating myself. I'm ok if I have to get up and go out to do some training, but tend to use the snooze button when I have a day working at home. So, I thought I would post about some of the things that have made me feel good over the last week or so, in the hope that it might cheer up some others who perhaps don't feel as motivated as they would like to on grey days!
Last week, I had the following 'feelgood moments':
Spent an hour or so on Monday evening with one of the people I am mentoring in Toastmasters. His name is Graham too, and he never fails to get my mojo working, because whenever we meet up, he has always taken some action resulting from our last conversation. He takes responsibility, and that gives me a lift.
Wednesday evening I went to a networking event called Peterborough Does Business. It's free, and there is a buffet. I don't go to many local networking events, but I had decided to attend this one because Tim Johnson was speaking. He had an inspiring personal and business story to tell us, and he told us that what we needed to survive and prosper as one-man bands is Accountability – Collaboration – Training. Some great friends of mine had travelled up from Hertfordshire to see Tim, as they had worked together in the past. Daryl and Paula Hine are two of the most genuine, honest and giving people that I have ever met, and seeing them and having the time to chat really refreshed me.
On Thursday and Friday I was travelling to/from and working in Manchester. I wasn't sure what to expect – I am probably less familiar with Manchester than any other British city. However, three separate events changed that feeling for me. I was staying in a Travelodge near Piccadilly station. Not all the people working there were inspiring, but one was. He served me at the bar in the evening, and then when I asked him to confirm which direction I needed to walk in from the hotel in order to arrive at my training venue, he disappeared for a few minutes and returned with a map that he had printed out for me, with my walking route highlighted. When I got lost, despite his directions, I stopped outside a Network Rail office building and asked the gate guard if he knew where Union Street was. He didn't, but he found a colleague who did, and gave me perfect directions. When I finally arrived at City View House, the people who worked there were the most friendly and helpful I have come across at any serviced office complex in the U.K.
Finally, I come back to my Toastmasters friends – I spent Saturday at our East of England Division Speech Contest, which is always a great way to spend a Saturday, and more time with a new mentee, this time from China.
More feelgood moments soon – what has made you feel good recently?
Like what you read? Share it via Twitter and Facebook, or Comments Off

on Feelgood Moments
— Posted in Customer service, Opinions with Comments Off

on The Happy Man

so far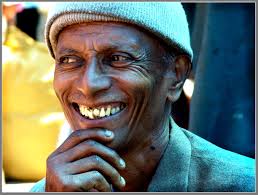 I was travelling to London on the train the other day, as I often do. Most people were on their way to work, engrossed in their phones, Kindles, newspapers, music – anything to take their mind off what they were going to spend the rest of the day doing – well, perhaps not all of them, but so many people go to work because they have to, not because they want to.
The train stopped at Stevenage and a lot of new people got on. There weren't enough seats for them all so some stood near the doors. One guy stood out. He was dressed in jeans and a t-shirt and had a toolbox with him. He was in conversation with a couple of friends. I heard him say
'I LOVE my job. I'm a plumber and I love what I do. I've been asked to become a supervisor but I don't want that because it would take me off the tools and into an office, and that's not what I want. I REALLY enjoy being a plumber'. His face had a great big grin on it and his body language was positive and infectious.
I'm also lucky to love what I do. I felt lucky to have heard this guy that day, and I wanted to share that feeling with as many people as possible.
How much do you love what you do?
Like what you read? Share it via Twitter and Facebook, or Comments Off

on The Happy Man
— Posted in Customer service, Opinions with Comments Off

on My Legendary Ryanair Experience

so far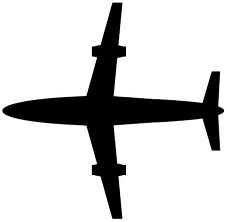 I flew to Spain and back with Ryanair last week. I asked my wonderful Travel Counsellor to book me a flight as I was rather busy and didn't have time to go through the many options. I was going to stay with friends who have a cave house in a wonderful, unspoilt region of Spain and there were four possible airports that I could have flown to in Spain. Emma came back with a Ryanair flight, so I decided to take the plunge. I'm not a fan of theirs, as I have written elsewhere – but I thought I would give them another chance.
Emma had kindly printed off my outbound boarding card and sent it to me as part of her excellent service, so I had no worries about being charged extra for having no boarding card when I got to the airport. I had also paid the extra £50 to have a suitcase in the hold, so I thought nothing could go wrong. It didn't! The outbound flight was fine. I dropped off my bag and went off to have a drink and something to eat at the improving (now that BAA no longer own it) Stansted Airport. I had one eye on the Ashes Test and the other on the departures screen as I wanted to be fairly near the front of the queue for seats when the aircraft boarded.
In the event, I was quite near the back of the queue, as I had become too engrossed in the cricket, and therefore found myself seated next to a young mother and child. Soon, however, I was very politely asked to move, as someone else was looking for two seats together. I was the winner here – I found myself right at the front of the plane with plenty of legroom. I did notice that it took an inordinate amount of time to find space for everyone's cabin baggage and the flight was late departing. I can only imagine the wrangles that go on behind the scenes between Ryanair and their ground-handling agents over who is to blame for late flights!
On the whole, the service on the outbound flight was fine, although the cabin crew members obviously have a sales role more than a customer service role, as they spend the entire journey trying to sell you things! All in all, though, I was content with my flight. I had a brilliant week in Spain and was quite looking forward to the return trip from Almeria a week later.
I arrived at the airport early and was told that I could not check in until 7.30 pm, an hour and a half later. I accept that this is the airport's problem, and probably nothing to do with Ryanair. My Travel Counsellor had told me that I would need to check in as normal on my return trip, however, as I began to see passengers turning up for other Ryanair flights I noticed that they were all brandishing their boarding cards before they went anywhere near a check-in desk. I enquired at the customer service desk, just to be sure, and the young lady pleasantly took 70 euros from me for the privilege of providing me with a boarding card. (My wonderful Travel Counsellor had made a rare mistake which she has since corrected and helped me with the additional cost – I will continue to be one of her loyal customers and to recommend her to all my friends – it's what happens when things go wrong that forms my real opinion of someone's customer service!)
I was quite angry that I had had to pay the extra 70 euros – I figured that I could have flown with British Airways for the price I had paid, including the £50 surcharge for luggage, but that's what you get with Ryanair. I was really looking to criticise by this time, but once again, all I could find was the fact that it took a long time to stow all the cabin baggage, and the crew were going through the motions rather than really taking care of their customers, but I figured that a company like Ryanair wouldn't really bother too much about employee engagement, would they?
Then I watched the Dispatches programme on Ryanair on Channel 4 on 12 August. Now I don't know what to think. Would anyone really compromise passenger safety in the interests of making more money?
Like what you read? Share it via Twitter and Facebook, or Comments Off

on My Legendary Ryanair Experience
— Posted in Customer service, Opinions with 2 comments so far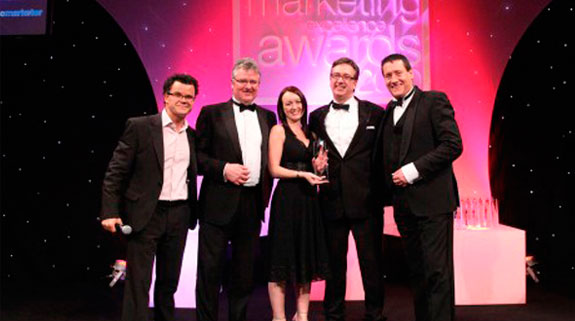 This picture is of the Customer Plus/Ford Retail Team at the 2013 Customer Service Training Awards
 I'm sure most employers would like to have more engaged employees…wouldn't they? Wouldn't it just be so much better for business if people enjoyed coming to work and felt that they were supported to give of their best?
I was speaking to a senior manager from a large organisation recently and she admitted that she spent 20 – 30% of her time on disciplinary issues that had been escalated to her because they were so difficult to deal with. Most of them involved people who had been in the organisation for a long time and had never been led or managed properly in their lives.
So, how do we change that? Well, I think we have to start with a blank sheet of paper and we have to admit that it's going to take time – then we have to put a limit on the time, so we can say 'By this time next year we will…'
One of the most successful employee engagement and customer service improvement programmes I have heard of recently took a year to plan and is still in progress now, five years after it started. It's at Ford Retail, and it recently won a U.K. Customer Service Training Award for Customer Plus – the company that helped to facilitate it.
During my corporate days, I was often part of employee engagement programmes that existed for only a few weeks, and mainly only in the heads of Learning and Development or Organisational Development people. Ever since I went into L&D, or 'training', as we used to call it, I have wanted to create better workplaces.
So, how do you enjoy an employee engagement programme?
Well, I think you have to plan it properly, involve everyone, especially the front line of the business and the people at the very top, communicate constantly and by every means available, but mostly face to face. You have to have a 'nutcase' who keeps the fire burning and you have to have an end goal in mind when you start. So, you have to know why you want to have more engaged employees, what the business benefits are.
It could be more satisfied customers who come back to you and recommend their friends, therefore saving you money on your marketing budget.
It could be more satisfied employees who stay with you for longer and take less time off sick, therefore saving you money on recruitment costs and absence-related costs.
It could be all of the above and more – whatever it is, make sure the journey is enjoyable. Celebrate reaching milestones loudly – a really great way of doing that is to enter for awards such as the Customer Service Training Awards – I was a judge this year and was blown away by the enthusiasm of the entries that I judged. I would have wanted to go and work for any of those winning companies – and that's another measure of success – do your people really love working for you?
Thank you to the team at Customer Plus and to John Leathem at Ford Retail for inspiring this post.
Like what you read? Share it via Twitter and Facebook, or Leave a comment
— Posted in Activities, Opinions with No comments so far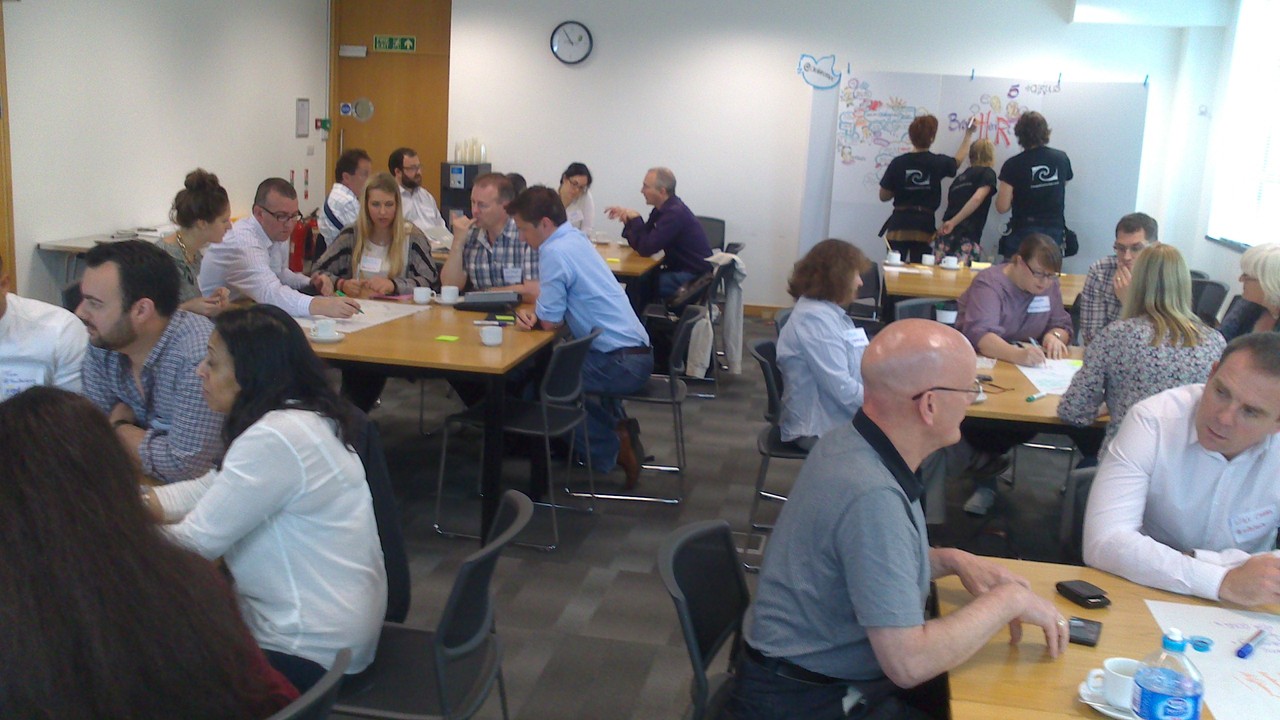 Yesterday I attended my first ever unconference. I got involved with the Connecting HR group last year, after meeting  Jon Ingham at one of the early Engage for Success Guru Group meeting. Sometimes I think things are meant to happen. I went along to a Connecting HR tweet-up in London shortly after meeting Jon, and although the meeting was in a very noisy pub (the usual private room the group has had been double-booked) I was made to feel very welcome and found that there were several kindred spirits around. By kindred spirits, I mean people who are committed to doing things differently, to creating workplaces where people want to go, rather than have to go. After attending my second tweet-up, a few months later, and keeping in touch with people through blogs and Twitter, I was told about the unconference on 21 July. 'A whole room full of people like I meet at the tweet-ups, and for a whole day?' I thought. 'I'm going to have some of that!' Then I was asked if I could get involved in organising the day. Well, I have helped to organise many events in my time, but an unconference…wow, this was going to be a new challenge. I think I might have lost a few followers on Twitter these past few months with my constant tweeting about #BraveHR and #chru13 – but it was worth it because yesterday was great. I had volunteered to be the meeter and greeter, and was determined not to sit behind a desk and check people in with a smile and a printed name badge. Just as well, because that wasn't expected anyway. I just put the list of attendees on a table and asked people to check themselves off, then design themselves a name badge and put their Twitter handle on it if they wanted to. Meanwhile Doug Shaw and Perry Timms were beavering away setting up flipcharts for people to record their initial thoughts on. I had never been to an event where there was less stress. Soon Cass arrived, a wonderful splash of colour and energy, and the team was complete. As our first participants arrived, so did the coffee and tea, and it seemed like a few minutes later the room was full of people talking, making friends and being interested in each other. We had a lot of great conversations during the day about Brave HR and how we can change what HR does and how the function is seen in the world of business. There was no hierarchy at all, just a bunch of people who want the world of work to be a different and more enjoyable place swapping thoughts and ideas. There were senior managers and directors of companies there, the CEO of the CIPD was there, and the little old railway worker who got lucky when someone gave him the chance to move into learning and development (me!) was there, and everyone's opinions were listened to. Not surprisingly, I didn't hear anything that I didn't agree with. We had some wonderful artists creating a visual wall of our conversations – more about that in a later post I'm sure, and after an excellent lunch we were taught to play the ukulele (will put in a link to this later!) and went back to discuss what a brave new world of HR might look like. I thoroughly enjoyed the day. I was privileged to be part of the team that facilitated the day, although there was very little facilitation needed. My only question. Why, after my forty years in the world of work, have we still not got how we treat people in the workplace right, and why are we still having to be brave to even talk about it? One of the most interesting quotes came right at the end of the day. A lot of people might have missed it. Apparently, a significant number of CEO's would do their job for a third of what they get paid. Something like that would be a real step forward, especially if the money saved was used wisely. That would be a huge change in behaviour. My commitment? To get together with other Connecting HR people on the last Friday of every month (work permitting) to move this agenda forward. And to be around to help with the next Connecting HR Unconference in 2014. More soon…!
Like what you read? Share it via Twitter and Facebook, or Leave a comment
— Posted in Activities, Opinions with No comments so far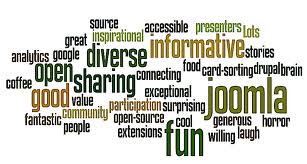 Image above thanks to The HR Juggler 
Last week I had the pleasure of meeting a young lady called Caroline. She works for a very large multi-national company with headquarters in mainland Europe. Caroline's employers are in everything from engineering, manufacturing to I.T. and many other areas. Caroline works as a team leader for the part of the business that provides outsourced support to a British public sector organisation.
Caroline's boss has his Facebook page as his 'home page' on his work computer. He spends a lot of time playing Candy Crush on Facebook, goes home at 3.30 pm most days and always finishes early at least once a week for a golf day. If Caroline wants a decision made about anything she has to go to her bosses boss, who is understanding, but won't confront her boss about his behaviour.
This company completes an employee survey twice a year. It is 'in everyone's objectives' to complete it. Despite this, only three people in Caroline's office of 28 people completed the last one, because 'none of the feedback is ever acted on and nothing ever changes'. The management is very proud of the fact that the company recently passed its ISO audit with flying colours.
There is a remote HR department who come to Caroline's site once or twice a year and 'do a load of Powerpoint presentations'. There is an SLA in place that states that any request for HR support has to be answered within 30 days.
Caroline's bosses boss recently asked her if she would like to go on some training courses 'to beef up her CV a bit'. He knows she is unhappy in her role.
It's not all bad at this company. Everyone gets free tea, coffee and fruit. There is a subsidised canteen. The money is good – Caroline's boss earns enough in salary and bonuses to buy a new car every year and takes fabulous holidays. However, there is a rumour going round that the public sector organisation they support is looking to terminate the outsourcing contract ahead of schedule, and people are feeling very unsettled because there is no information.
What would you do? How would Brave HR address this situation?
Like what you read? Share it via Twitter and Facebook, or Leave a comment
— Posted in Activities, Opinions with No comments so far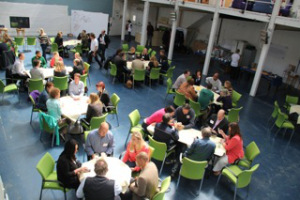 The picture above was taken at a previous Connecting HR Unconference. I found it on Flora Marriott's blog.
I am involved with helping to organise the fifth Connecting HR Unconference on 21 June in London. The theme of this year's Unconference is 'Brave HR'. I am writing my thoughts on Brave HR – if you agree or disagree with me please feel free to comment!
My perspective on HR is formed through 16 years working in learning and development, both in a corporate environment and two spells of being a self-employed L&D professional. Of course, the learning and development profession is very much part of HR, and shares a professional body, so I know my opinion will be seen as valid by many people!
First of all, I think 'Brave HR' from a L&D perspective means carrying out learning needs analysis across an organisation at all levels, not just designing and delivering training to keep senior people happy. So many companies see their L&D function (or their external suppliers) as a way to 'sheep dip' everyone through certain types of training every so often. For example, you might hear it said that 'we haven't done customer service training for three years so we should do something this year'. Or the same might be said about sales training, performance management training and many other 'soft skills'. A Brave HR professional will ensure that learning needs analysis takes place throughout the business on an ongoing basis, and that the training is designed to fit the people, not the other way around.
Another way that L&D could be more 'Brave HR' is by insisting that everyone who joins a company attends induction on Day One, and that the induction is thorough and bears a resemblance to what really goes on in the company. New employees should feel welcomed and valued during and after induction and should not just be sent on induction to tick a box. I was chatting to someone on a train recently who was on her way back from an induction course in London. I asked her if it was her first day with the company. 'No' she said 'I have been there for six months'. I asked her how useful she had found the day. 'It was a load of rubbish really' she said. 'The trainer talked about a load of stuff like visions and values, but it didn't mean anything to me because I hadn't seen any evidence of it in the office I work in'.
Perhaps the HR/L&D team in that organisation needed to be more 'Brave HR'. What do you think?
If you would like to be part of this debate, you might like to join us at the 2013 Connecting HR Unconference!
Like what you read? Share it via Twitter and Facebook, or Leave a comment
— Posted in Activities, Opinions with No comments so far

We have all been to conferences. We sit and listen to people pontificate about their specialist subject, often with the 'aid' of a long deck of PowerPoint slides. We sometimes rush from one room to the next in search of enlightenment or information on the latest craze. Sometimes we have a night or two in a hotel at our company's expense (if we work for a company), and sometimes we come away hungover, but full of good intentions. Often, the good intentions disappear as soon as we get back to work and the horrible reality dawns on us: If we are going to put into practice what we learned at the conference we are going to have to be the change that we want to see in the world, to paraphrase Gandhi. Amd that means sticking our head above the corporate parapet. Hmmmm….maybe we'll leave that until tomorrow. Trouble is, tomorrow never comes!
That's why I was delighted when I came across a group of people that call themselves Connecting HR. These people are united in a common purpose. They genuinely want to help each other to create better workplaces, not by doing more of the same, but by doing things better, differently. When I went to my first Connecting HR tweet-up (that's right, a lot of us blog quite a bit and tweet too) I was welcomed and made to feel part of things very quickly. Not surprisingly, I went back, and am building relationships with the Connecting HR community.
A few weeks ago, I volunteered to be part of the team organising the 2013 Connecting HR Unconference. I thought it sounded like an exciting thing to do. So what is an unconference? Well, it's about as different from a conference as you can get. There are no sponsors, no seminars, no egos, just a bunch of conversations going on all day, which people are able to join or leave at any time. There will be no sales pitches, although there may be a few people who get up and deliver short speeches about something they're passionate about. I'm really looking forward to it – it's in London on 21 June 2013 and you can find out more and book here.
Like what you read? Share it via Twitter and Facebook, or Leave a comment
— Posted in Customer service, Opinions with 4 comments so far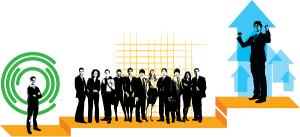 Since I became involved with the Engage for Success movement in 2012, I have been giving a lot of thought to the four enablers of Employee Engagement: Strategic Narrative, Engaging Managers, Employee Voice and Integrity. While all four are important, I believe that Engaging Managers are the glue that holds it all together, and the oil that makes the engine run smoothly.
Thinking back over my career as an employee, I can think of a few managers and supervisors that I had who were genuinely engaging, and this was at a time when the term 'employee engagement' hadn't been thought of.
One of my line managers springs to mind. He was a young Scot, not long out of university, who was put in charge of what was seen as one of the more challenging teams in the U.K. We were only challenging because we had never really been listened to, but Jack changed all that. One of his first actions was to invite all 25 of his direct reports to a meeting. We weren't at all sure what to expect. When we arrived, he greeted us all individually and with deference to our experience. At the front of the room was a flipchart. There were no PowerPoint presentations, just Jack and his flipchart. He explained his vision for the team for his first year as our leader, and asked us for our comments. Then he asked us to come up with a list, on our tables, of what we needed from him if we were going to help him to deliver those goals.
We were astounded. No-one had ever treated us like this before. Then we presented back our lists of 'needs' to him. He agreed to provide what we needed, and, what's more, he was as good as his word. That year was a great year, and so was the next one. Parts of the business that had never made money suddenly started to produce profit. Employee turnover dropped sharply, sickness absence reduced and people who had spent much of their career just going through the motions suddenly had a spring in their step and a smile on their face.
This all happened because one person was an engaging manager – we did have an engaging CEO too, but he wasn't directly responsible for our team.
My own relationship with Jack was great. I knew I could speak to him at any time if I wanted to change something to deliver better service, and I knew he would always back me. While Jack was my line manager I used to wake up on a Monday morning and want to go to work!
Like what you read? Share it via Twitter and Facebook, or Leave a comment