Archive for the 'Opinions' Category
— Posted in Activities, Opinions with No comments so far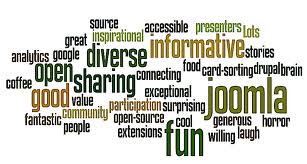 Image above thanks to The HR Juggler 
Last week I had the pleasure of meeting a young lady called Caroline. She works for a very large multi-national company with headquarters in mainland Europe. Caroline's employers are in everything from engineering, manufacturing to I.T. and many other areas. Caroline works as a team leader for the part of the business that provides outsourced support to a British public sector organisation.
Caroline's boss has his Facebook page as his 'home page' on his work computer. He spends a lot of time playing Candy Crush on Facebook, goes home at 3.30 pm most days and always finishes early at least once a week for a golf day. If Caroline wants a decision made about anything she has to go to her bosses boss, who is understanding, but won't confront her boss about his behaviour.
This company completes an employee survey twice a year. It is 'in everyone's objectives' to complete it. Despite this, only three people in Caroline's office of 28 people completed the last one, because 'none of the feedback is ever acted on and nothing ever changes'. The management is very proud of the fact that the company recently passed its ISO audit with flying colours.
There is a remote HR department who come to Caroline's site once or twice a year and 'do a load of Powerpoint presentations'. There is an SLA in place that states that any request for HR support has to be answered within 30 days.
Caroline's bosses boss recently asked her if she would like to go on some training courses 'to beef up her CV a bit'. He knows she is unhappy in her role.
It's not all bad at this company. Everyone gets free tea, coffee and fruit. There is a subsidised canteen. The money is good – Caroline's boss earns enough in salary and bonuses to buy a new car every year and takes fabulous holidays. However, there is a rumour going round that the public sector organisation they support is looking to terminate the outsourcing contract ahead of schedule, and people are feeling very unsettled because there is no information.
What would you do? How would Brave HR address this situation?
Like what you read? Share it via Twitter and Facebook, or Leave a comment
— Posted in Activities, Opinions with No comments so far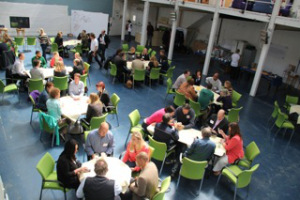 The picture above was taken at a previous Connecting HR Unconference. I found it on Flora Marriott's blog.
I am involved with helping to organise the fifth Connecting HR Unconference on 21 June in London. The theme of this year's Unconference is 'Brave HR'. I am writing my thoughts on Brave HR – if you agree or disagree with me please feel free to comment!
My perspective on HR is formed through 16 years working in learning and development, both in a corporate environment and two spells of being a self-employed L&D professional. Of course, the learning and development profession is very much part of HR, and shares a professional body, so I know my opinion will be seen as valid by many people!
First of all, I think 'Brave HR' from a L&D perspective means carrying out learning needs analysis across an organisation at all levels, not just designing and delivering training to keep senior people happy. So many companies see their L&D function (or their external suppliers) as a way to 'sheep dip' everyone through certain types of training every so often. For example, you might hear it said that 'we haven't done customer service training for three years so we should do something this year'. Or the same might be said about sales training, performance management training and many other 'soft skills'. A Brave HR professional will ensure that learning needs analysis takes place throughout the business on an ongoing basis, and that the training is designed to fit the people, not the other way around.
Another way that L&D could be more 'Brave HR' is by insisting that everyone who joins a company attends induction on Day One, and that the induction is thorough and bears a resemblance to what really goes on in the company. New employees should feel welcomed and valued during and after induction and should not just be sent on induction to tick a box. I was chatting to someone on a train recently who was on her way back from an induction course in London. I asked her if it was her first day with the company. 'No' she said 'I have been there for six months'. I asked her how useful she had found the day. 'It was a load of rubbish really' she said. 'The trainer talked about a load of stuff like visions and values, but it didn't mean anything to me because I hadn't seen any evidence of it in the office I work in'.
Perhaps the HR/L&D team in that organisation needed to be more 'Brave HR'. What do you think?
If you would like to be part of this debate, you might like to join us at the 2013 Connecting HR Unconference!
Like what you read? Share it via Twitter and Facebook, or Leave a comment
— Posted in Activities, Opinions with No comments so far

We have all been to conferences. We sit and listen to people pontificate about their specialist subject, often with the 'aid' of a long deck of PowerPoint slides. We sometimes rush from one room to the next in search of enlightenment or information on the latest craze. Sometimes we have a night or two in a hotel at our company's expense (if we work for a company), and sometimes we come away hungover, but full of good intentions. Often, the good intentions disappear as soon as we get back to work and the horrible reality dawns on us: If we are going to put into practice what we learned at the conference we are going to have to be the change that we want to see in the world, to paraphrase Gandhi. Amd that means sticking our head above the corporate parapet. Hmmmm….maybe we'll leave that until tomorrow. Trouble is, tomorrow never comes!
That's why I was delighted when I came across a group of people that call themselves Connecting HR. These people are united in a common purpose. They genuinely want to help each other to create better workplaces, not by doing more of the same, but by doing things better, differently. When I went to my first Connecting HR tweet-up (that's right, a lot of us blog quite a bit and tweet too) I was welcomed and made to feel part of things very quickly. Not surprisingly, I went back, and am building relationships with the Connecting HR community.
A few weeks ago, I volunteered to be part of the team organising the 2013 Connecting HR Unconference. I thought it sounded like an exciting thing to do. So what is an unconference? Well, it's about as different from a conference as you can get. There are no sponsors, no seminars, no egos, just a bunch of conversations going on all day, which people are able to join or leave at any time. There will be no sales pitches, although there may be a few people who get up and deliver short speeches about something they're passionate about. I'm really looking forward to it – it's in London on 21 June 2013 and you can find out more and book here.
Like what you read? Share it via Twitter and Facebook, or Leave a comment
— Posted in Customer service, Opinions with 4 comments so far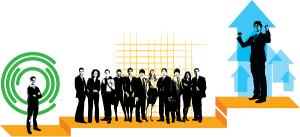 Since I became involved with the Engage for Success movement in 2012, I have been giving a lot of thought to the four enablers of Employee Engagement: Strategic Narrative, Engaging Managers, Employee Voice and Integrity. While all four are important, I believe that Engaging Managers are the glue that holds it all together, and the oil that makes the engine run smoothly.
Thinking back over my career as an employee, I can think of a few managers and supervisors that I had who were genuinely engaging, and this was at a time when the term 'employee engagement' hadn't been thought of.
One of my line managers springs to mind. He was a young Scot, not long out of university, who was put in charge of what was seen as one of the more challenging teams in the U.K. We were only challenging because we had never really been listened to, but Jack changed all that. One of his first actions was to invite all 25 of his direct reports to a meeting. We weren't at all sure what to expect. When we arrived, he greeted us all individually and with deference to our experience. At the front of the room was a flipchart. There were no PowerPoint presentations, just Jack and his flipchart. He explained his vision for the team for his first year as our leader, and asked us for our comments. Then he asked us to come up with a list, on our tables, of what we needed from him if we were going to help him to deliver those goals.
We were astounded. No-one had ever treated us like this before. Then we presented back our lists of 'needs' to him. He agreed to provide what we needed, and, what's more, he was as good as his word. That year was a great year, and so was the next one. Parts of the business that had never made money suddenly started to produce profit. Employee turnover dropped sharply, sickness absence reduced and people who had spent much of their career just going through the motions suddenly had a spring in their step and a smile on their face.
This all happened because one person was an engaging manager – we did have an engaging CEO too, but he wasn't directly responsible for our team.
My own relationship with Jack was great. I knew I could speak to him at any time if I wanted to change something to deliver better service, and I knew he would always back me. While Jack was my line manager I used to wake up on a Monday morning and want to go to work!
Like what you read? Share it via Twitter and Facebook, or Leave a comment
— Posted in Activities, Opinions with No comments so far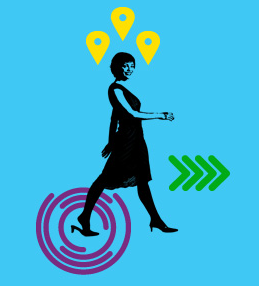 I spent an interesting morning in the company of nearly a hundred of my fellow Engage for Success Guru Group members yesterday, in the beautiful surroundings of Ashridge Business School. Apparently both Churchill and Macmillan had taught there, as Ashridge used to to be the Conservative party's training school.
David MacLeod gave us an upbeat start to the morning, thanking us for our commitment. Engage for Success Guru Group members are all volunteers who believe passionately in the value of employee engagement and wish to help promote the benefits.
Amy Armstrong from Ashridge Business School then gave us an overview of an interesting report that is just about to be published by Ashridge, entitled 'Engagement Through CEO Eyes'. The document is copyright, but I can share a couple of points from the Executive Summary:
Three barriers emerged that stop leaders from engaging with engagement: Shortcomings in leadership capability, such as poor awareness on the part of leaders. The leader recognises that they may be a potential barrier to engagement. Here. traits such as leader pride may lead to challenging leadership behaviours. The culture and system in which U.K. business operates is seen as antithetical to engagement, such as organisational hierarchy or the drive for short term results.
The report was compiled after interviewing a number of CEO's from public, private and third sector organisations, whose identities have been kept anonymous. For me, it was a little heartening to realise that there are at least a small group of business leaders in the U.K. who know that things have to change and that they are responsible for leading that change. How long will it take to happen? One of the comments that came out of this session was that CEO's are 'climate engineers'. Whether they realise it or not, that is true, and that was one of my quotes of the day.
We then moved on to table discussions around transactional vs. transformational engagement. The table I was on focussed on 'Employee Voice' – the third enabler of employee engagement. It was a long discussion and I wasn't taking many notes – Jonny Gifford from the CIPD did a great job as note-taker and presenter of our thoughts and there will be more detail available on the E4S website soon! However, we thought that a company that recruited engagement champions whose role was to persuade their colleagues to complete the annual employee survey, in order that they met the completion percentage target set by their parent company was an example of transactional engagement, where a CEO who doesn't have an office and goes around the business asking people how things can be improved and then implementing the ideas was a great example of transformational engagement. These discussions do get a little academic sometimes – I am a great believer in keeping it real!
My friend Jo Dodds then gave us a presentation on how we can all get involved through social media and blogging (smugly, I have been doing this for months!) and it was over to David MacLeod for thanks and to close the meeting.
My thoughts twenty hours later: How many organisations are changing the way they engage with and manage their people as a result of the work of the Engage for Success movement? At the next Guru Group meeting I would like to see some evidence that the work we are all doing is making a difference.
Like what you read? Share it via Twitter and Facebook, or Leave a comment
— Posted in Customer service, Opinions with No comments so far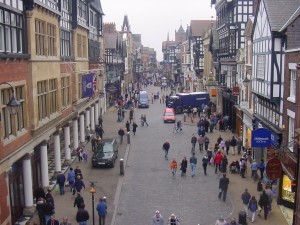 It occurred to me the other day that employee engagement may be at the heart of the malaise that is destroying the retail businesses on the British high street. I may be in my fifties and seen as old-fashioned by some people, but the truth is that there are more people of my age and older than there have ever been before and that trend is expected to continue.
I know that I would far rather shop in person at a store where the people are knowledgeable, professional, welcoming and understanding than I would shop online, yet even I have found myself drawn to online retail recently because of the 'no-fuss' service and the ease of doing business with online retailers.
Walking along my local high street recently I was dismayed by the number of young people working in the stores who seemed completely dis-engaged with what they were doing. Far from creating a welcoming atmosphere where people would want to spend time, they mostly looked as if they didn't really want to be there, and that a customer was really an interruption to their day rather than their reason for being there.
So, are the people who go into customer service jobs in retail at fault? Are they all bad people who should learn how to behave and be grateful that they have a job at all in the current economic climate? That is what some people would have you believe, but I don't agree with them.
Some companies get it spectacularly right too, such as John Lewis and MetroBank. They tend to hire people for attitude rather than skill and recognise and reward their people for great customer service rather than just achieving financial targets. They make their people feel welcomed and valued as internal customers, and in turn, their people make their customers feel welcomed and valued too, thus making sure that they return again, and spread the word to their friends and acquaintances.
As it costs five times as much to find a new customer as it does to retain an existing one this also makes economic sense. Why else would John Lewis's sales continue to grow during a recession, and MetroBank be expanding their branch network at a time when other banks are always in the news for the wrong reasons?
Employees at both of these companies would know exactly where the company has come from, where it is today, and where it is going in the future, and their part in that. There would be engaging managers in the business who know how to make their people feel valued, while not tolerating poor customer service. There would be strong communication links at all levels of the business, and everyone would 'walk the talk'.
Just imagine if every company on your local High Street adopted values like that – what a change we would see in their fortunes!
Like what you read? Share it via Twitter and Facebook, or Leave a comment
— Posted in Opinions with 1 comment so far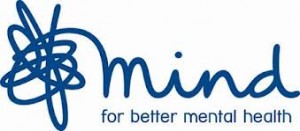 I recently wrote a guest  post for Alison Chisnell  @AlisonChisnell  – on her HR Juggler blog, which you can read here
What I didn't write in that post was that the manager who signed off the funds to enable me to have the counselling I needed had his own battle with mental health just a couple of years later. I remember his marriage broke up and he was separated from his children. He was unable to get the situation resolved, and took his own life. He obviously had no-one in the higher echelons of the company who cared about him as much as he cared about his people.
I hadn't made this connection until I was listening to the two very courageous people who stood up at the #HR4MH meeting that Alison Chisnell kindly hosted last night, and spoke about their personal battles with bi-polar disorder. It was a privilege to hear the personal stories of both John @Projectlibero and Charlotte @Bipolarblogger yesterday evening and I salute them for having the courage to come forward and speak so frankly to a room full of people.
On the train home after the event I was thinking about how this sort of thing might be dealt with in an 'ideal workplace'. I remember way back in the late 1970′s (yes, I am that old!) when I had my own battle with cancer how my employer kept my job open for me for as long as I needed them to, even though I had only been there for six months when I was diagnosed. I wondered what sort of decision might be made, thirty years later, if someone had a mental health issue and needed time off work. Have we really moved on, have we stayed still, or have we gone backwards?
I came to the conclusion that if a manager (and not just an HR manager) was fulfilling their role well, and providing the practical and emotional support to their people to enable them to give of their best, that they would be asking the question 'How are you?' more often, and not just 'How are you getting on with your objectives/targets?'
A change in behaviour from managers at all levels is essential if we are to help people with mental health issues to really feel part of our teams.
Here are links to websites where you can get ideas and inspiration on how to improve the way you support people with mental health issues in your workplace:
Like what you read? Share it via Twitter and Facebook, or Leave a comment
— Posted in Activities, Opinions with 8 comments so far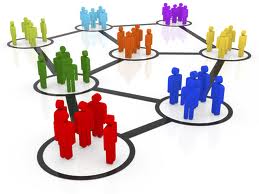 I attended a workshop on Google Plus this morning. Before I went along, I was a little sceptical, just as I was about Twitter two years or so ago. I am not sceptical any more. Let me explain why:
Chris Ogle is the driving force behind a business community called Link4Growth. I have been involved with Link4Growth for a year or so now, because I like groups of people that try to challenge 'the norm'. Chris Ogle delivered the workshop that I attended this morning. Here are a few ideas that I picked up this morning.
Google + improves our capability to participate
Why should I spend time on yet another social media platform? (It is that, but it is so much more than that)
Twitter and HootSuite are about conversation, Facebook is social with some business, Linked In is a 'traditional' business network, Google + is a new way of connecting, working and building relationships
G+ is about creating a platform to deliver what we will demand in the future
It will give you recommendations about who you ought to be connecting with
You can see people you know who are nearby
G+ wants to learn from us!
(By now you are probably thinking I have lost my marbles – I haven't, trust me, stay with me!)
Google are already piloting driverless cars to pick people up from airports in the U.S. (I didn't know that either, taxi drivers will be quaking in their boots!)
Google + wants to see who we connect and talk with, see what we're interested in and see what we publish – the more it knows about us, the better it can serve us – and that means if we use Google + well we will be doing our own search engine optimisation.
I have been blogging, tweeting and sharing information online for two years now, this will soon be the only way to get to the top of page 1 of Google – all the other SEO tricks will soon be redundant.
On Google + you create one profile and that becomes 'who you are' – what your passion is, in seven words!
Then, you will be found for your niche, be able to build influence, learn and develop, and give back and support others.
Google will assess from your online contributions whether (or not) you are an expert in what you say you are, and rank you accordingly.
These were just some of the tips I picked up this morning. It was enough to make me set a whole day aside next Monday to properly set myself up on Google + (I am already there but haven't done anything yet – a bit like an empty storefront).
Oh, and then there is Hangouts – I am planning to do some webinars this year with a business associate of mine and Google + Hangouts can be used for that purpose. You can have ten participants, but the invited audience can be unlimited, and private or public.
So, I will set myself up on there next week – Monday will be 'geek day' for me – and then I will invite some of my contacts to join me on circles there, for a start!
Like what you read? Share it via Twitter and Facebook, or Leave a comment
— Posted in Opinions with No comments so far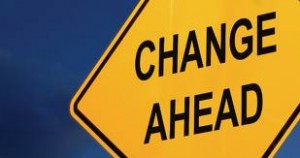 I had the great pleasure and privilege of spending the day with a group of paramedics last week. Unsung heroes until something happens to us or those close to us, then we realise how important a contribution people like this make. I gave them a little praise, told them they were special, that being a paramedic must almost be a 'calling', rather than just a career choice. I noticed that one or two of them were looking a little emotional at this point, so asked them if they were used to being spoken to, and about, like this.
It turned out that they weren't. These wonderful people, who save lives on a daily basis – they are not just 'ambulance drivers' – they are skilled medical professionals, never get any praise from their bosses, and because they are kind, caring and concerned people, they are taken advantage of by their employers. It turned out that they were all looking to leave the ambulance service they worked for and do something else with their talents.
I have become tired of hearing stories like this. For every story I hear about how employees are valued and appreciated, I hear two stories from the other side of the coin.
During the past year or so, I have found myself drawn to three groups of people. One is Link4Growth, a community of small businesses that wants to help people to work together for their common good. It's not a networking group whose main objective is to make money for its owner. It costs next to nothing. Follow the Twitter hashtag #L4G to get involved with this group.
Another group that I have been drawn to become involved with is Engage for Success. This is a community of practitioners and so-called 'Gurus' (of which I am one!) who are trying to work together to drive the topic of employee engagement up the agenda of large, medium and small businesses. Follow the Twitter hashtag #e4s to see more.
Through Engage for Success, I have also joined a group called ConnectingHR. This group is made up of H.R. professionals to want to change things and make a difference. I've only been involved for a short time, but I haven't yet met anyone I didn't like, and I have had a number of conversations already that suggest many of those involved with Connecting HR are on my wavelength.
Could 2013 be the year that A Change Is Gonna Come?
Like what you read? Share it via Twitter and Facebook, or Leave a comment
— Posted in Customer service, Opinions with 2 comments so far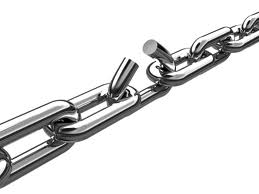 It struck me over the past week that I may have been over-critical of mamagers in my writing last year. I have to realise that not everyone is like me!
However, a couple of stories I heard recently illustrate the point that managers need help too. Late in 2012, I met a man who had just been promoted to a manager's job. He had been a driver for ten years, a promotion to manage a team of drivers had come up, he had applied for it and been successful. I asked him what the process had been once he had been given the job.
'Well, I start as a manager next Monday' he said. It transpired that he was doing his final shift as a driver on the Saturday, then taking over as manager on the Monday morning. He had not heard from his new boss, and only had 'a rough idea' who his new team was. He had not had any training, nor a conversation with anyone about how he was going to go about his new job.
Last week I met a 25-year old woman who had been promoted to a senior shift supervisor role three months ago. In this case, the woman had been working for the company for eight years, having joined straight from school. She had worked in a support role in the I.T. office for eight years. Towards the end of 2012, she had been called in to her boss's office and told that she would be being made redundant, unless she took over a senior supervisor's role on the shop floor. This employee decided to take on the shift supervisor's role, as, in her words, she 'didn't want to be looking for a new job in the current climate'. Prior to taking on the role, she had little or no knowledge of what went on at shopfloor level, and she had only received training because she had requested it.
The first story is from a large international company, and the second from a relatively successful SME.
Do these stories demonstrate that management training, succession planning and just communicating properly with people have disappeared in 2013?  Not so long ago I was working for a company where every support function had to demonstrate the value it added to the business on a regular basis, yet we had regular management development training and if anyone showed signs of wanting to progress their career within the business, it was part of my role as a Learning and Development Consultant to enable that.
Are these stories 'one-off's' or are they part of a wider problem? Are we unwittingly creating weak links in the support chain? Will that result in a less engaged workforce, and less satisfied customers?
Like what you read? Share it via Twitter and Facebook, or Leave a comment